SongVault Artist Profile
SONGVAULT ALBUM LISTING
Banana 2 and Woodstock Creative Magic



#528 in Electronic SongVault Certified

Banana (in da HOTT house)
Banana 2 and Woodstock Creative Magic
Big Beat


Length: 4:30




On Network Since Apr 9, 2008
cliff adam
nyc/woodstock
New York, United States
New Age / Easy Listening
About Artist: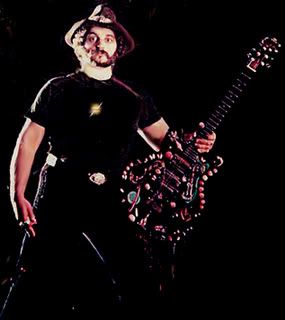 RIVERS EDGE MUSIC - BMI - ELECTRIC SUN PRODUCTIONS - WOODSTOCK CREATIVE MAGIC CD ALBUM This eclectic, Electric Sun Production Collection offers something for everyone. Cliff Adam, child of the Woodstock sunflower healthmedia, writes, produces and sings songs which are basically country, but with a very unique new age sound. "Time When We Were Young" reminisces about the early stages of a lost childhood love and "Yes I Love You" and "Once Im in Your Arms" are recollections of relationships struggling to survive. In several of the songs, "Ill Be There" and "Lonely One", "Green Eyed Lady (from the Moon )" has a mysterious sound with a Dreamy Stardust type of feeling, while "Raven" has the elusive, hard to reach seductive dancing lady and "Fashion Model Dream" chronicles the sad tale of a young girls quest to become a top model. "Magic Crystal Ship" dreams of being with your true love on that sun drenched island, and "Banana" provides the happy dancing flavor and sounds of the Caribbean while "Alabama" (if you get yourself to DIXIE!) and "Hard these Days" (is it ever) will get your feet tapping. "Cowboy" tells a real life tale. --- About Cliff Adam: --- Cliff, a song writer producer / recording artist that also works in the music biz! helping others and has worked with many recording artists and labels ie: ( Dot,Mercury,Colombia,Laurie,United Artists,Warner-Reprise,Electric Lady Recording Studios,Amanda Trees,Jimmy Hendrix,Joe Franklin,Cherie, song writers, Wes Farrel,Neil Diamond,Bobby Feldman,Jerry Goldstein Richard Gottehrer,Larry Wise,Lockie Ewards Jr,Eddy Snyder,Stanley Kahan,Stan Vincent, Dave Wirth,Chris Jackson"Li'nard" etc.--- Oh Yeah!, now sit back kick off your shoes, on with your headset and let your mind wander with this downhome new cd.--- For further information and promotion ---
Call: Rivers Edge Music/Electric Sun Productions @ 201-218 0746. Electricsun@earthlink.net --- (also available on itunes.com and CD Baby.com search artist Cliff Adam or cd "Woodstock Creative Magic"
RIVERS EDGE MUSIC BMI.
Featured Songs: Cowboy,Time when we were young,Lonley One,Yes i love you,Greeneyed Lady (from the moon),Crystal Ship,Fashion Model Dream,Hard these days,I'll Be There,Raven and Banana.
--- Some reviews on Cantunes.com and Radio Indy:--- Beryl J. Wolk, July 18, 2006 Let's get this thing moving baby!!! I did not know that you were so talented...I ran your name in a search engine and I am blown away by your musical talent!!!!! Beryl --- Andrea Kauffman, July 18, 2006 EXCELLENT TRACKS. WHAT AN AMAZING NEW SOUND OF MUSIC. I REALLY ENJOYED THE SAMPLE. I CAN NOT WAIT TO GET MY CD. --- Tim Louie, KTU Morning Show Producer, July 16, 2006 Hot Tracks! New sound great vocals and guitar. This album is the best kept secret in the music industry. --- Sam Whitten, July 16, 2006 Wow, Awesome music! Great love songs! --- Serena, June 21, 2006 This Cd is Awesome! You should be on the Radio! I like listening to it in the car and on long rides with the windows down. Greeneyed Lady, Cowboy, Banana, and Yes I love you...are my fav's --- Stewart Reynolds - CEO, CANtunes.com, May 08, 2006 Excellent guitar playing and a heartfelt vocal delivery. Great songs. I want to be on a porch with a lemonade (yeah, right, a 'lemonade'
Dear cliff adam,
We screen thousands of songs by indie artists and name the best artists RadioIndy.com Gold Artists. We focus on musicianship, songwriting and recording quality when determining your Gold artist status.
Congratulations - You are a Radioindy Gold Artist!
AND
RadioIndy - is pleased to present Cliff Adam with a GrIndie Award for his CD "Woodstock Creative Magic"!
Manny and Greg
Co-Founders, RadioIndy.com
This terrific cd collection has a song for everyone of all ages. While each song has its own unique style, mood, and sound, they all share one surefire quality.....and that is AWESOME! The melodies are beautiful, the vocalization is sincere and soulful, and each piece tells a tale that we can all relate to. We'll see you at the top of the charts!
Review of "Woodstock Creative Magic" by Xavier P. and RadioIndy.com!
POSTED BY: xavierpersad POSTED ON: 26 Oct 2007 12:56 AM

*****
"Woodstock Creative Magic" by the skillful Cliff Adam is an eclectic collection of country/pop tunes. Cliff's songwriting takes the center stage on this CD, with meaningful, thought-out lyrics, and hook-filled songs. Each song on this CD acts almost as separate entities, creating a unique life of its own. The music is solid and Cliff's vocals take on a variety of different styles. "I'll Be There" fits best into the easy-listening genre and demonstrates Cliff's passionate, Elvis-esque vocal tone. "Fashion Model Dream" incorporates beautiful string arrangements and tells the story of a little girl with a big dream. Creative production elements, such as the animal sounds on "Crystal Ship," make these songs extra special. Fans of Elvis Presley, Tim McGraw, and even Elton John will find songs that they can relate to on this delightful collection!
-Xavier P. and RadioIndy.com